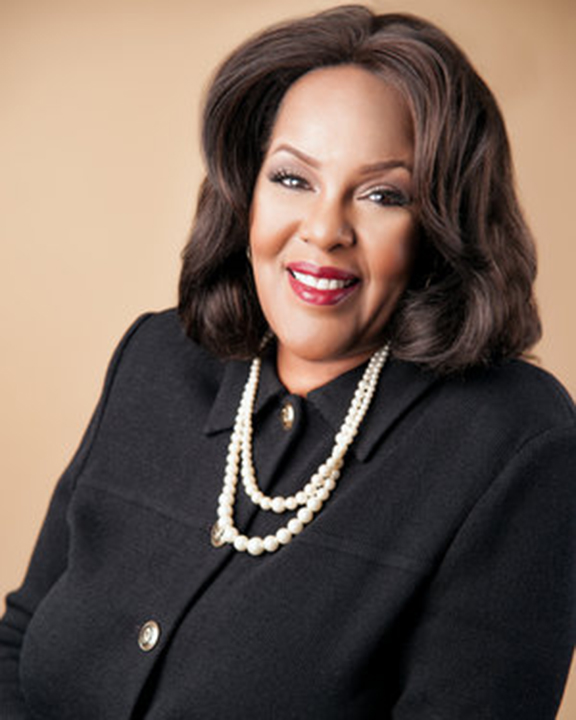 DR. CARLISS MCGHEE
President
Dr. Richardson-McGhee was re-elected to the Inglewood Unified School District on April 4, 2017 to a term that runs to 2021.
She has spent her adult life working with parents and children, beginning her career as a Head Start preschool teacher. An author of six children's books, Dr. McGhee has served as a multi-cultural literacy coach and as a behavior specialist, advising and educating parents with special needs children. She has served as a motivational speaker for parents, teachers and students and remains active in several school systems as a community organizer and educator. She has developed innovative programs for parents focused on reading and travel; established mock court programs as a deterrent to gang violence; and started English and Spanish as a Second Language classes in the community.
Dr. McGhee spent ten years as a director of the United Negro College Fund, which provides scholarships for students to attend Historically Black Colleges and Universities. She is the founder of the Khocolate Keepsakes Children's Literacy Museum. Dr. McGhee holds a bachelor's degree in early childhood education, a master's degree in psychology, and a doctorate degree in pre-perinatal psychology.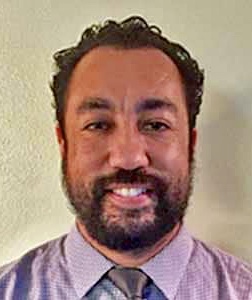 KEN BILLUPS
Vice President
An Inglewood native, Mr. Ken Billups is the Senior Outreach Manager for Clark Construction, where he oversees the Small/Minority/Women/Veteran Business Development and Local Workforce Program for Southern California.
In 2005, Mr. Billups founded Creating Leaders In Mind & Body, Inc. (CLIMB): an educational and mentoring non-profit organization, focused on Leadership Training and College Prep community-based programming for at-risk youth. He currently serves as Executive Director.
Mr. Billups is also a Board Member of Education Fund & Foundation of The Greater Los Angeles African American Chamber of Commerce (GLAAACC) as well as on the Board of Directors for the LA/OC Building Trades Apprenticeship Readiness Fund.
Mr. Billups and his wife Malaika Billups, have two beautiful daughters, Ava and Ivy. They reside in Inglewood, the City of Champions.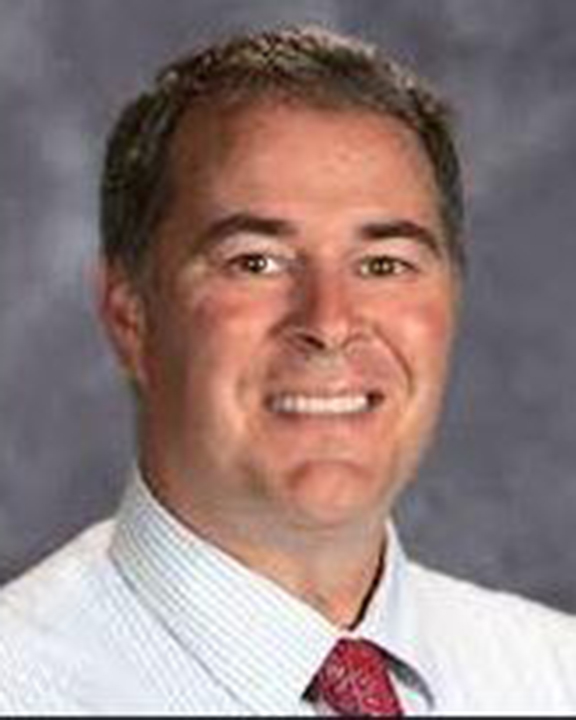 DR. BRIAN COFFEY
Treasurer
Dr. Brian Coffey has been an educator in the Inglewood Unified School District since 1997. In 2003 he was awarded the Bill Ellis Award from the National Center for Learning Disabilities for excellence in practice and a commitment to all students, including those with learning and attention issues. In 2008, Coffey earned a Doctor of Education Degree from USC's Rossier School of Education, with a focus on Teacher Education.
Since 2012, he has served as Principal of Kelso Elementary School. In addition, he is a Lecturer at Cal State University, Dominguez Hills. Dr. Coffey is active in the community, having spent many years coaching youth sports and serving on multiple Boards of Directors, including Harbor Interfaith Services, AYSO Region 10, and the Soleado Elementary Parent Teacher Organization. He and his wife Sandy reside in the South Bay and have three children.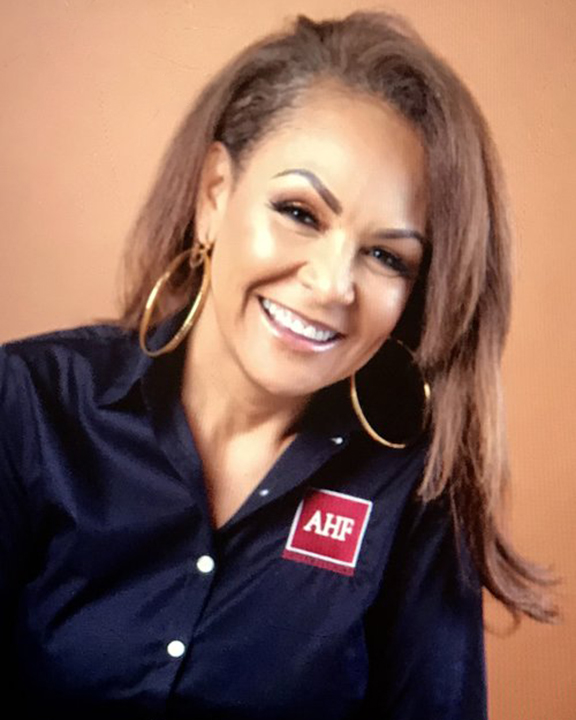 ANITA CASTILLE, MBA
Board Member
As Vice President, Human Resources, Anita Castille oversees both Global and Domestic HR activities for AIDS Healthcare Foundation (AHF).
Castille joined AHF in 2012. Passionate about her work with AHF, Anita continues to focus on getting the very best out of people while ensuring that organizational culture and practices are in no way disparate. She touts strong emphasis in employee and labor relations, organizational development, talent acquisition, change management, policies and procedures, compensation/benefits administration and affirmative action.
Prior to joining AHF, Anita was Managing Partner with Executive Focus, a HR Consulting Firm. She has also held leadership positions with Bank of America, Universal Music group and Primedia Publishing.
Ms. Castille holds a Bachelor's Degree from the California State University at Long Beach and a Master's in Business from Northrop University. She is a member of the National Black MBA Association, Society of Human Resources Professionals, Professionals in Human Resources, Delta Sigma Theta Sorority Inc.,  Jack and Jill of America Inc., and Inglewood Pacific LINKS Inc. She is also a proud graduate of Inglewood High School.
ANDY NATKER, MS
Board Member
Andy Natker has 45 years' experience in commercial real estate development, leasing and consulting, specializing in the development and leasing of urban shopping centers.  He has been a Partner and Executive Vice President at the Haagen Company since 1999 where he served as Senior Project Developer from 1983 to 1996, Development Director from 1996 to 1999 at the Westfield Company, and Partner with Dicker Properties from 1993 to 1996.  Andy is responsible for the development and redevelopment of over 3.2 million square feet of retail development in Southern California including numerous neighborhood, community and regional malls in Southern California.
Prior to joining the Haagen Company in 1983, Andy was the Assistant Director for the City of Los Angeles' Economic Development Department under Mayor Tom Bradley from 1978 to 1983 where he was responsible for developing public/private real estate partnerships on major industrial projects and urban shopping centers.
Andy earned Bachelor's and Master's Degrees in Finance, Real Estate and Urban Economics from the College of Business at the University of Illinois.  He is an active member of the International Council of Shopping Centers, and Associate of Corporate Real Estate Executives. He is a Board Member of the H.B. Drollinger Company in Westchester, CA and the Inglewood Educational Foundation, a non-profit fundraising arm of the Inglewood Unified School District.