Sam Pesner, Senior Class President of Inglewood High School Class of 1964, was born January 6, 1947 and died October 16, 2019. This fund was set up in his memory to benefit the current and future students at IHS.
[Paypal contribution button goes here]
Purpose of the Fund
All contributions to the Fund will go to the Inglewood High AVID Program. AVID focuses on students who have the desire to go to college and the willingness to work hard. These are students who are capable of completing rigorous curriculum but are falling short of their potential. Typically, they will be the first in their families to attend college, and many are from low-income or minority families.
Students who elect to enroll in AVID get tutoring by college students and mentoring in the study skills, time management, writing and research skills they need to succeed in Advanced Placement courses at IHS and in college after they graduate. The Program has had great success at Inglewood since being introduced in 2007, with AVID graduates attending the University of California, Cal State and numerous public and private colleges outside the state. Several have achieved prestigious academic honors including becoming Gates Millennium and Dell Scholars.
Your contribution to the Sam Pesner Memorial Fund will provide resources IHS needs to continue and grow the school's AVID program.
About Sam Pesner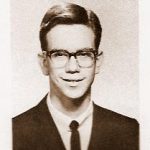 At Inglewood High, Sam's his leadership and his ready wit led to his election as Senior Class President. Sam thoroughly enjoyed his years at Inglewood High and was elected Senior Class President. He was a proud member of "Big I" and the unofficial James K. Polk Fan Club.
After graduating, Sam attended UCLA and later enrolled at the Southern California College of Optometry, where he earned both his Bachelor of Visual Science and Doctor of Optometry degrees. His musical talents included playing lead guitar in local bands in his youth as well as, less seriously, ukulele and kazoo.
Sam married the love of his life, Lou, in 1971 and became a respected optometrist in San Francisco soon thereafter. When Lou and Sam had the first of their two children (Leah and Brian), they moved to Los Altos, where Sam opened a new optometry practice and became active in community life, including the Los Altos Rotary Club, Cub Scouts, Boy Scouts and the Los Altos Chamber of Commerce.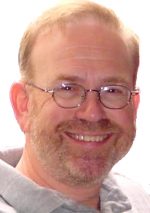 Throughout his life, Sam was committed to community and to equal opportunity, exemplified by becoming President of his Rotary where he became deeply involved in the club's charitable giving, including its AIDS Project and Fine Art in the Park. In a discussion between Leukemia treatments, a few months before passing away, Sam recalled how much his start at Inglewood High meant to his life, and how much he wanted to see its current students have the opportunities IHS had given him.
The Inglewood High School Class of 1964
At the time of Sam Pesner's death in October 2019, members of the Class of 1964 were in their early to mid-seventies. His fellow class members also fondly recall the members of the Class of 1964 who are known to have also passed away.
| | | |
| --- | --- | --- |
| Peggy Anderson | Cynthia Heath | Claudia Rich |
| Betty Azar | Janet Henline | Veronica Rogers |
| Dennis Babcock | Richard Hernandez | Bruce Saffell |
| Rae Lee Battles | Jim Jensen | Sue Sokolove |
| Margaret Brandow | Joan Johnson | Roger Stimbert |
| Kathy Breen | Larry Lake | John Sullens |
| Patrick Butler | Sandra LaMar | Jill Teske |
| Larry Cawthone | Jim Livengood | Carolyn Turner |
| Jim Chapman | Rusty Mulvaney | Gary Turk |
| Anne Delany | Tonya Nicola | Doris Vollmer |
| Carolyn Draper | Dennis Owen | Larry West |
| Jack Franco | Bill Pechstedt | Greg Wilde |
| Donna Gieszl | John Pender | Charmiel Wiles |
| Ed "Butch" Hall | Charles Porterfield | |
| Mike Hard | Tim Premont | |
| Elaine Hartman | Francie Quirion | |
Although they remain forever absent from this world,
they will always be present in our memories.